Frilly Lilly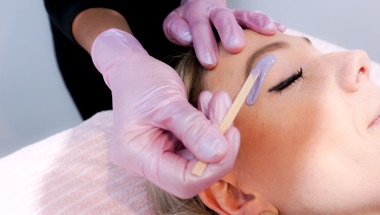 Since Frilly Lilly boutique opened in 2005, the brand has quickly grown to have boutiques across Canada. The feminine boutiques specialize in waxing, manicures, and pedicures. They also offer signature bath and body care products as well as a full range of jewelry and accessories. They use the highest quality products, maintain the strictest health standards, and make sure their team is expertly trained.
Pez Productions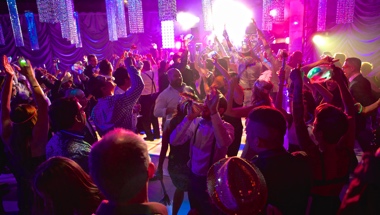 Professional, Talented and Big on Customer Service, Pez Productions will create a party your guests will always remember. Pez Productions is an Award-Winning DJ Service and Production Lighting company servicing Calgary, Banff, Lake Louise, and surrounding areas.
Created in 2009, Pez Productions has grown into a team of talented powerhouse DJ's, and is recognized as one of the most prestigious DJ companies in Calgary.
Lavish Canvas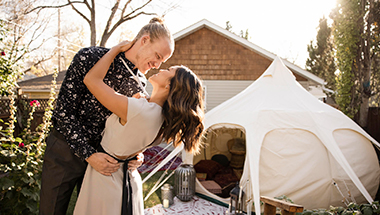 Coven Creative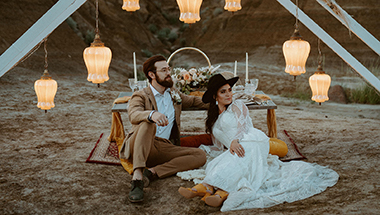 Coven Creative is Calgary, Alberta's Premier Lighting & Event Decor Experts!
We specialize in custom interior and exterior lighting & decor packages that transform events into stunning, ambient experiences.
From Intimate ceremonies, mini-monies, elopements and weddings of all sizes, to large scale events, multiple day celebrations and festivals; we have everything you need to turn your event into a success!
The Prosecco Cart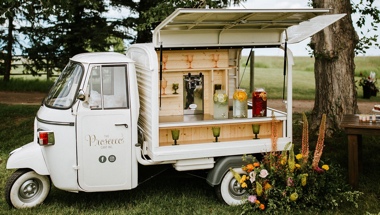 The Prosecco Cart is Calgary's first vintage mobile bar. Arriving in 2019 The Prosecco Cart has been serving Beer and Prosecco to their clients in the most unique way. This mobile bar not only serves Beer and Prosecco on tap it keeps your guests entertained as they snap photos and sip chilled Prosecco. Give them a call and have them set the tone for your for your next event.
The Graze Company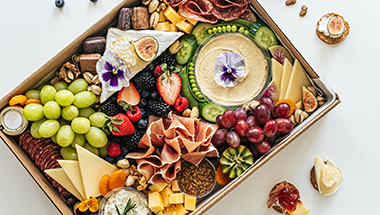 Founded in 2018, The Graze Company is Canada's first-to-market luxe charcuterie board experience in a box. What started off as a hobby and creative outlet for two friends quickly turned into a passion project, further expanding the brand into graze boards and tables. Their beautiful, artisanal luxe creations bring people together and are a highlight at a variety of events, elevating guest experiences and beyond.
Brie & Banquet Wild Catering Co.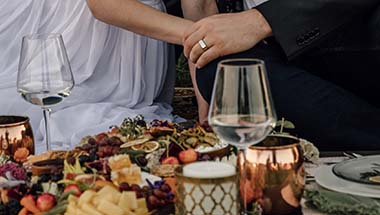 We're creating deliciously edible art and stunning tablescape artistry while showcasing grazing culture and abundantly celebrating the natural beauty in our food! Our intention is to make event food playful, pretty, interesting and interactive. Combining the highest quality, local ingredients with our wildly romantic styling. We're a unique, rebellious, unconventional and unpretentious catering co. eliminating intimidation while also using lavish, luxury, local and artisanal ingredients in a wild, whimsical way.
Live Free Fitness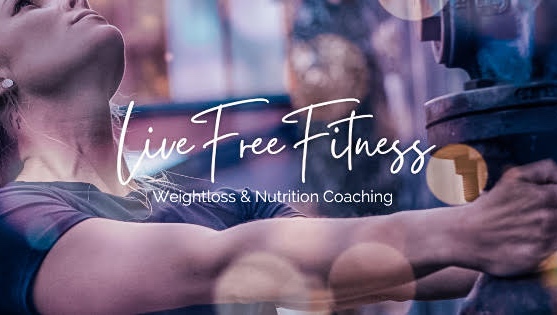 Health is a blessing, a blessing to our loved ones and relationships. probably the greatest blessing or gift one could give or receive and it doesn't have to be complicated
I work one on one with individuals to help simplify what being fit, healthy and giving back to themselves looks like. I have been in the industry for ten years and counting. I am a certified personal trainer and nutrition consultant. I am a certified physique sport and transformation coach and I value the commitment to oneself as I value the commitment to another.
Parfait Productions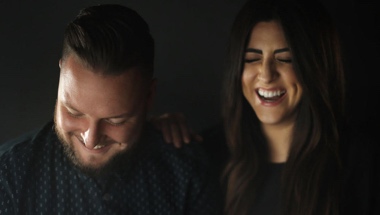 Ixchel and Justin are the owners and principal wedding videographers of Parfait Productions, an award winning, internationally published and sought after wedding video team.
Parfait Productions have been filming weddings worldwide for over 7 years with over 200+ weddings accomplished.  Wedding videography is our passion, from getting to know our couples to creating a film that truly speaks to their relationship and unique wedding celebration. Each couple's film goes through a dedicated and thorough editing process, where our team builds each part of their film with intention and thought. Each wedding film is driven by the unique and beautiful words said at the wedding along the professionally captured footage.
Lynn Fletcher Weddings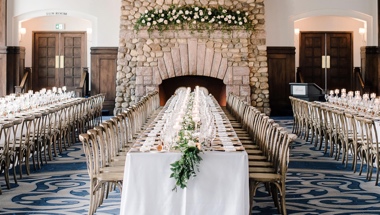 Lynn Fletcher Weddings is an international award winning & published full-service wedding planning and design firm based in Calgary, AB. We also love playing in the Rocky Mountains! There is nothing more joyful than seeing our international clients see those gorgeous beauties for the first time… and then get married in the middle of them! Our LFW team of coordinators and designers come with many years of expertise in creating the perfect day for your biggest moment.