Sometime during the early summer of 2010 Robbie emailed me and shared with me the exciting news that Ani was the woman he wanted to spend the rest of his life with; and in order to make this statement clear he needed a ring.
Robbie and I attended the same art college in Rochester, Kent, England and as I had a lot of friends from the Nordic countries in the photography department he quickly became a regular face at lunch breaks, parties and after-school beers. Robbie started his first year at KIAD the same time as I did, and he was always a smiling face in the corridor; a friendly face when the British skies were open and drenched the grass and soil beneath them.
Throughout the years of my stay in Canada we of course remained in touch the way that college friends of the late 21st Century would; through Facebook and twitter. Receiving regular messages from Robbie wasn't necessarily common, but at the same time I knew that his kind heart and spirit would quite easily put him at the top of the list of people to randomly send you a note to see how you were doing. I was so excited to learn that there was an engagement design project involved in his email message to me.
Robbie described Ani as a girl who loved vintage but with a contemporary twist to it. He had found a link that she had shown interest in and this was the base of the design idea…but at the same time he wanted to put my design skill to work. Robbie wanted to marry the vintage with the subtly funky.
He shared with me that Ani loves birds and an image he beautifully captured of her demonstrated it in a way that no description could.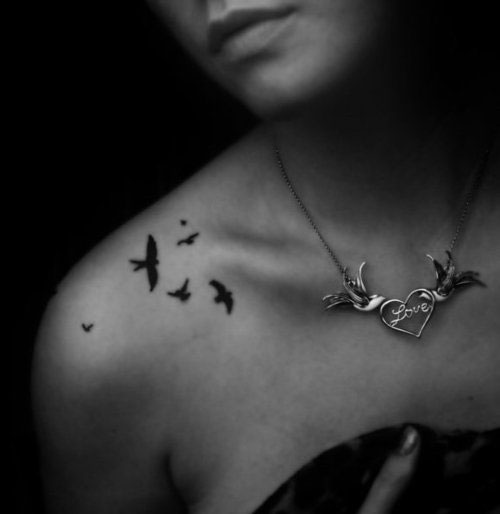 "So in an ideal world, it would be slender, very pretty, have birds and have just a hint of traditional that identifies it as an engagement ring…is that even possible?"
The idea was born!
I had never met Ani and worked only with the description of her that Robbie gave me, together with the image above.
Throughout all of this Robbie was excited and sometimes even nervous. There was an excitement in his emails about creating this ring for her without her knowing. He was so thrilled about the life they would have ahead of them…and I shared all of that excitement with them in the creative process! It was so wonderful to read about their love-story, about their compassion for each other in the way that he described themselves to me.
Robbie had been planning to propose in the spring of 2011 and we were looking into what timing would look like. I had at this point not been home for almost 3 years and only made a short 36 hour stop in London a year prior. If his timing allowed it I would personally deliver the ring to him…and it turned out that we were able to arrange it so that we could meet up for a coffee; friends who hadn't met for some 4 years at this point, and I was bringing him the ring that he would propose to his future wife with.
Eventually one day, when I was back in Canada, the email came. He finally presented her with the ring! And it came with a bird!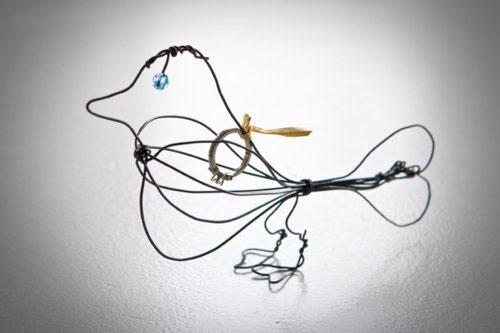 I remember smiling to the point of my cheeks hurting when I read his note and saw the messages of congrats streaming in to his Facebook profile. I love the fact that I was able to put little birds onto her ring; something that meant so much to them as a couple – something that she loved and identified with. I was able to capture something chic together with a vintage look and create a ring that was perfect for Robbie and Ani.
I simply can't wait for the band of birds to rejoice around her engagement ring on the day that they will share their wedding vows and love for each other with the world. To friends! I wish you nothing but love and happiness!